Special thanks to the many businesses and organizations who have supported my skating pursuits these past 10+ years.
Each has proven to be an invaluable and unmatched asset to my team and I would like to take this opportunity to express my appreciation and promote their services and offerings.
Please consider supporting these businesses & organizations
that support me!
Since 1993, Sk8Mix/Studio Unisons has specialized in musical design. The founder and designer, Hugo Chouinard, is a former member of the Canadian National Figure Skating Team in ice dance. He has created over 40,000 mixes for clients from beginners to World Champions. I've used Sk8Mix since I became a competitive skater 10 yrs ago and Hugo has always consistently created beautiful program mixes, adding value to my performances.
I've been a Learn-to-Skate instructor for the Middletown Skating Academy for over two and half yrs. The Middletown Sports Complex offers classes for all ages and levels of skaters. Want to be a better hockey player, figure skater, or just have fun skating, Middletown Sports Complex has programs that are just right for you.
I love Sharene Designs' unique, well fitting, high quality custom figure skating dresses, especially their dance dresses which offers many skirt option styles. I find that the company makes the best full-cut dance skirts out of all the dresses I've worn. Also, Sharene has such a huge selection of colors for their dresses- over 25 different shades of color. What my mom loves most about this company is its excellent customer service. She finds the company service reps to be very flexible and accommodating to her many requests and they don't penny pinch on every cost. Also, Sharene sticks to its delivery timeline and sometimes even delivers the dresses early- the quickest delivery is Lightspeed which is only 12 days! Even though it costs more for expedited delivery, it does provide you with peace of mind knowing that your dress can be made in a rush within 2 weeks.
You should definitely look out for its frequent sales held during the year, the biggest one is at the start of a new season in late September through mid-October and again during Thanksgiving week incl Cyber Monday. This big sale is for email subscribers and friends & family for 40% off everything. What's great about the sales is that if you're not ready to buy a dress but want to save, you can purchase a gift certificate during the sale and redeem at full retail value later!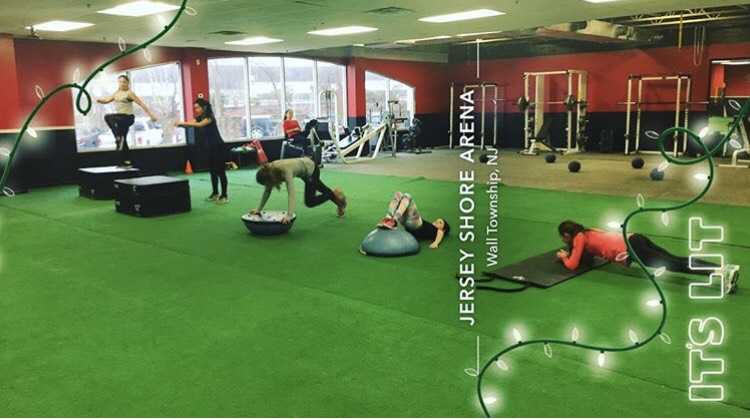 Stephanie Roth is a figure skating coach at the Jersey Shore Arena in Wall, NJ. She is a 5-time US National competitor, an Eastern Sectional and North Atlantic Regional Champion, and US Collegiate National Champion. She has skated professionally, performing for Royal Caribbean ice shows, Rosstyn Ice Shows, and Rink Designs and Woodstock Ice Productions.
Stephanie is also a NASM Certified Personal Trainer and Nutrition Specialist. She created and launched her social media platform, @skatefitjerseygirl, to connect with skaters and help them with their strength and endurance training which is critical in performing jumps, spins, and achieving speed and power on the ice. Her fitness videos provide useful health tips and exercises which encompass a total body workout including core, shoulder, legs and hips. I find her off-ice training regimen to be intense and challenging but they produce great results if done consistently during on- and off-season. So check out her posts and train like a national skater!